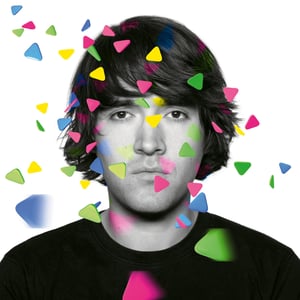 £

4.99 - On Sale
Temposhark's debut album from 2008. 12 tracks including the singles Blame, It's Better to Have Loved and Joy.
Plus collaborations with Imogen Heap, Guy Sigsworth, Sean McGhee, Sophie Solomon and Youth (Killing Joke).
NME, the UK's weekly music bible, praised Temposhark's debut album, giving it a positive thumbs up with 7 out of 10 in the NME album reviews. "What if Trent Reznor was raised on the Pet Shop Boys rather than Einsturzende Neubauten? Think these dudes... they could be your new favourite band. 7/10"
Track listing:
1. Don't Mess With Me
2. Joy
3. Blame
4. It's Better To Have Loved
5. Not That Big (featuring Imogen Heap)
6. Knock Me Out
7. Crime
8. Battleships
9. Little White Lie
10. Invisible Ink
11. Invisible Ink
12. Winter's Coming